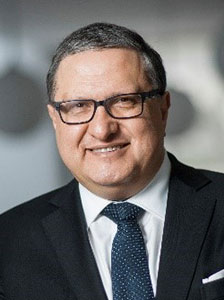 Emmanuel Lulin
Ex Directeur général de l'éthique, délégué du président, L'Oréal
Emmanuel joined L'ORÉAL in 1999 as Group General Counsel for Human Resources and in 2007, created the Group Chief Ethics Officer mission.
Emmanuel has an extensive knowledge and experience in the field of business ethics. He has given more than 100 Master Classes on business ethics and human rights at leading universities, business and public institutions on every continent and has been featured in the media in over 40 countries.
Emmanuel's achievements in the ethics arena have been internationally recognized as innovative and visionary. In 2018, Emmanuel was honoured as UN Global Compact SDG Pioneer for Advancing Business Ethics.
Under his leadership, L'ORÉAL has been recognized for a 11th time as one of the "World's Most Ethical Companies" by Ethisphere and in 2020 was ranked 1st out of 6,000 companies worldwide for its ethical reputation in the Covalence ESG Ranking.
In addition to representing L'ORÉAL in a number of international organizations, Emmanuel is a Director of the Ethics Resource Center, former Chair of the Global Council on Business Conduct and a "One Young World" Counsellor.